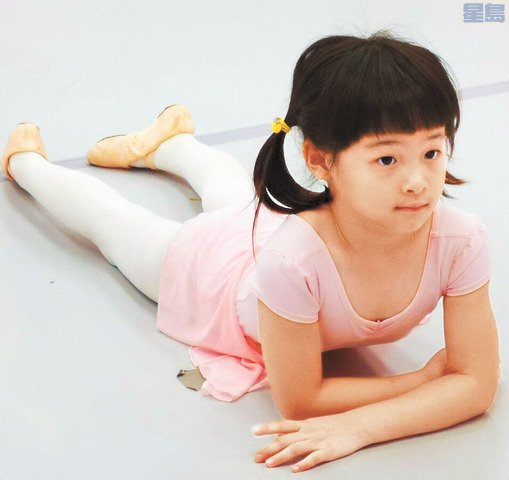 Original Content From: https://www.singtaousa.com
(Reported by our reporter Zhang Manlin in the Bay Area)
Lillian Yang was originally a healthy, lively and happy seven-year-old girl. In September 2020, she was diagnosed with acute myeloid leukemia. YuanYuan (Lillian) has now completed three rounds of chemotherapy and is in hospital for her fourth round of chemotherapy. Her doctor said that in order to be completely cured, Yuanyuan needs to find matching stem cells for stem cell transplantation.
Yang Yuanyuan (Lillian) is Chinese American. Her father, Yang Siyang, is from China. He lived in the Bay Area of ​​San Francisco for five years. He studied at Berkeley and got his doctorate degree. Now his family lives in Texas. Yang Yuanyuan's 13-year-old brother also had acute myeloid leukemia, so he could not donate bone marrow to his sister. The best treatment for two children is a bone marrow transplant. Yang Yuanyuan's brother was diagnosed with acute myeloid leukemia when he was three years old. After that, he found a matching donor through the Asia American Donor Program (AADP) and went through two bone marrow transplants. He is now recovering from the operation. Although there are complications, there may be a greater chance of a complete recovery.
Even when receiving treatment in the hospital, Yuanyuan also showed her brave and lively nature. She likes to collect and tell jokes to doctors and nurses. Her dream is to become a hospital volunteer to help children when she grows up. Except for relatives who are related by blood, people of Chinese or Asian descent are more likely to be a suitable bone marrow donor. Therefore, we encourage Chinese or people of Chinese descent to register as potential stem cell donors. Everyone has the potential to save Yuanyuan's life.
Yuanyuan's mother, Cindy Yang, said: "Yuanyuan's brother has done two stem cell transplants, both from donors who are not family members." She said that we are forever grateful to these donors and pray that Yuanyuan can find one too.
Generally, the best bone marrow match for each patient is most likely to belong to their same ethnic group. Because minorities are under-represented in the US bone marrow registry, the chance of a patient finding a bone marrow match is much lower. 77% of whites can find the most suitable person in the bone marrow bank, while only 40% of Asians and 25% of Africans have a chance to find a match. In order to save Yuanyuan and other children, please consider becoming a potential bone marrow donor. Chinese donors only account for 0.7% of the national donation registry, so Yuanyuan's chance of finding a matching bone marrow is only 43%. She needs a lot of Chinese stem cell donors.
It only takes 5 minutes to register on the Asian American Bone Marrow Donation Program. The process is simple. Go to the website AADP.ORG/HOMEKIT to apply for a home kit. After receiving the kit, you swab inside your mouth and mail it free of charge. The Asian American Bone Marrow Donation Program also encourages people of color and minorities to apply.