By Soe Han Tha, AsAmNews Intern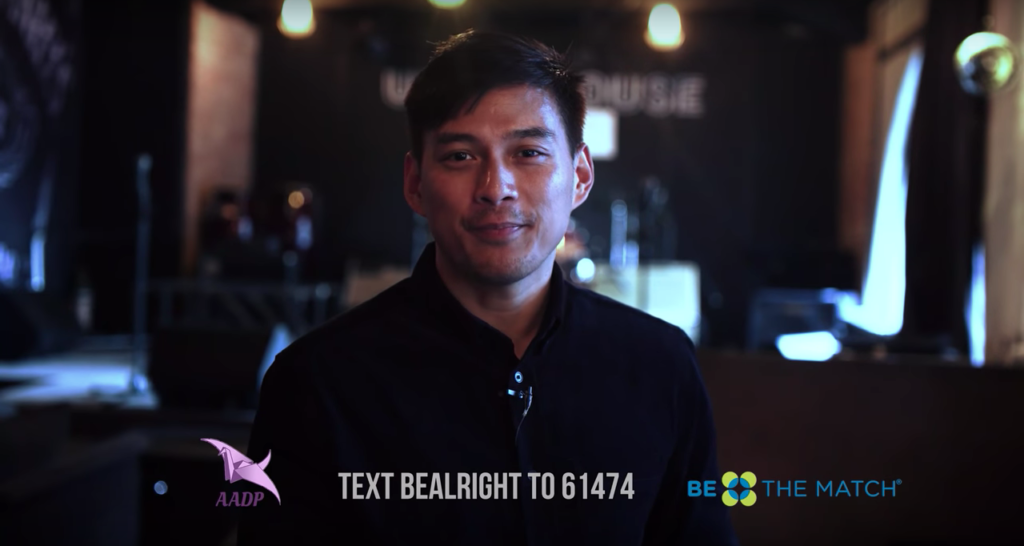 By registering with a simple swab of your cheek, you could be someone's cure for blood cancer.
Be The Match aims to help patients battling blood cancers or disorders (such as leukemia and lymphoma) find potential donors for blood stem cell transplants. Erica Sevilla from Be The Match tells AsAmNews, however, that there is less than a 50% chance for patients of South Asian or Filipino descent to find a match on the current registry.
In order to increase the odds, Be The Match is teaming up with Filipino singer and actor Guji Lorenzana and the Asian American Donor Program (AADP) in a campaign to raise awareness and decrease the patient-donor disparity that exists on the current blood stem cell registry.
After Guji lost his mother to cervical cancer, raising cancer awareness and helping patients and families became his lifelong mission. Guji highlights that there is a larger-than-normal gap between the demand and supply of blood stem cells among Filipinos. In order to close this gap, Guji is using his talents–he created "Be Alright," a song of comfort and hope for patients and families–and tapping into his global fan base of overseas Filipino workers (OFW) to raise cancer awareness. Guji hopes that with the awareness, more Filipinos will register to become a potential donor for patients like Martin Lintag.
Martin Lintag, who is currently fighting leukemia, hopes to find a donor for a stem-cell transplant in the future. Martin is of Filipino descent. He was diagnosed with leukemia a few days after his 30th birthday in July 2018. A few weeks before the diagnosis, Martin had strep throat. "After more than a week of taking antibiotics," Martin told AsAmNews, "it didn't go away."
It wasn't until Martin, who loves sports and activities, tried to play ultimate frisbee that his doctor sent him to do bloodwork. "When I thought strep went away and tried to play ultimate frisbee, I got so tired…then they sent me to do bloodwork." Later that same day, Martin received a call from his doctor: "You have to rush to the ER right away because your white blood cells count is way above normal."
Since July, Martin had undergone various types of chemotherapy, believing to have reached remission with no signs of cancer in August. However, in November, a biopsy showed that the cancer has come back. Martin said "Eventually, I want to be at a stage where I can get a stem cell transplant; it's the last step."
According to the American Cancer Society, the transplanted stem cells allow doctors to use "much higher doses of chemo to try to kill all of the cancer cells." The transplanted stem cells replace the body's stem cells after the bone marrow and its stem cells have been destroyed by treatment."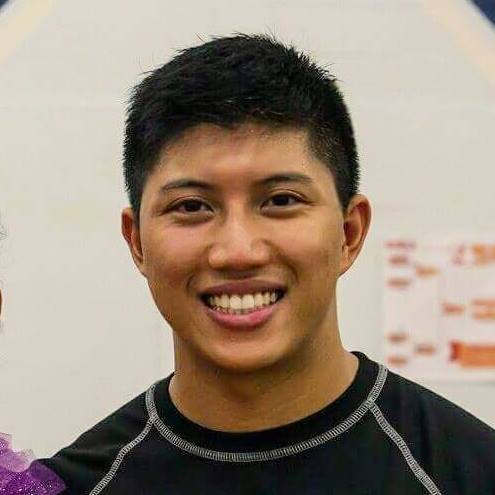 Currently, Martin lacks a suitable match for a stem cell transplant. Martin shares that his mom is "a poor match because she's older. And the older the donor is, the less likely your body will accept it." Still, Martin is grateful for his mother and the rest of his support network. He has moved back with his parents since his diagnosis, and his girlfriend comes by very often. Martin shares advice for those recently diagnosed: "Stay positive. Don't be afraid to look for your support network. Swallow your pride, and accept whatever help you can get. Try to stay busy."
The last part of staying busy, Martin admits, is extremely important to avoid depression regarding the diagnosis. As for Martin, gaming and taking walks are ways to take his mind off of leukemia.
Guji agrees with Martin, telling AsAmNews that "There needs to be support groups for both the patients and the families, because cancer doesn't just affect the patient; it affects the whole family." Mental stresses associated with battling cancer need to be acknowledged by the patient and the family.
Both Martin and Guji also believe in staying positive. Guji said "At the end of the day, we'll be alright. But we all have to be there for each other no matter what."
To register, you can sign up by visiting https://my.bethematch.org/BeAlright or by texting BEALRIGHT to 61474. Once you've registered, a cheek swab kit will arrive in the mail within 3-7 business days. After swabbing your cheek, you return the kit with the DNA sample. You'll be contacted to donate only if you and a patient match after the genetic analysis.
Currently, only people in the United States can donate, but Guji is working on extending the network.
AsAmNews has Asian America in its heart. We're an all-volunteer effort of dedicated staff and interns. Check out our Twitter feed and Facebook page for more content. Please consider interning, joining our staff or submitting a story.